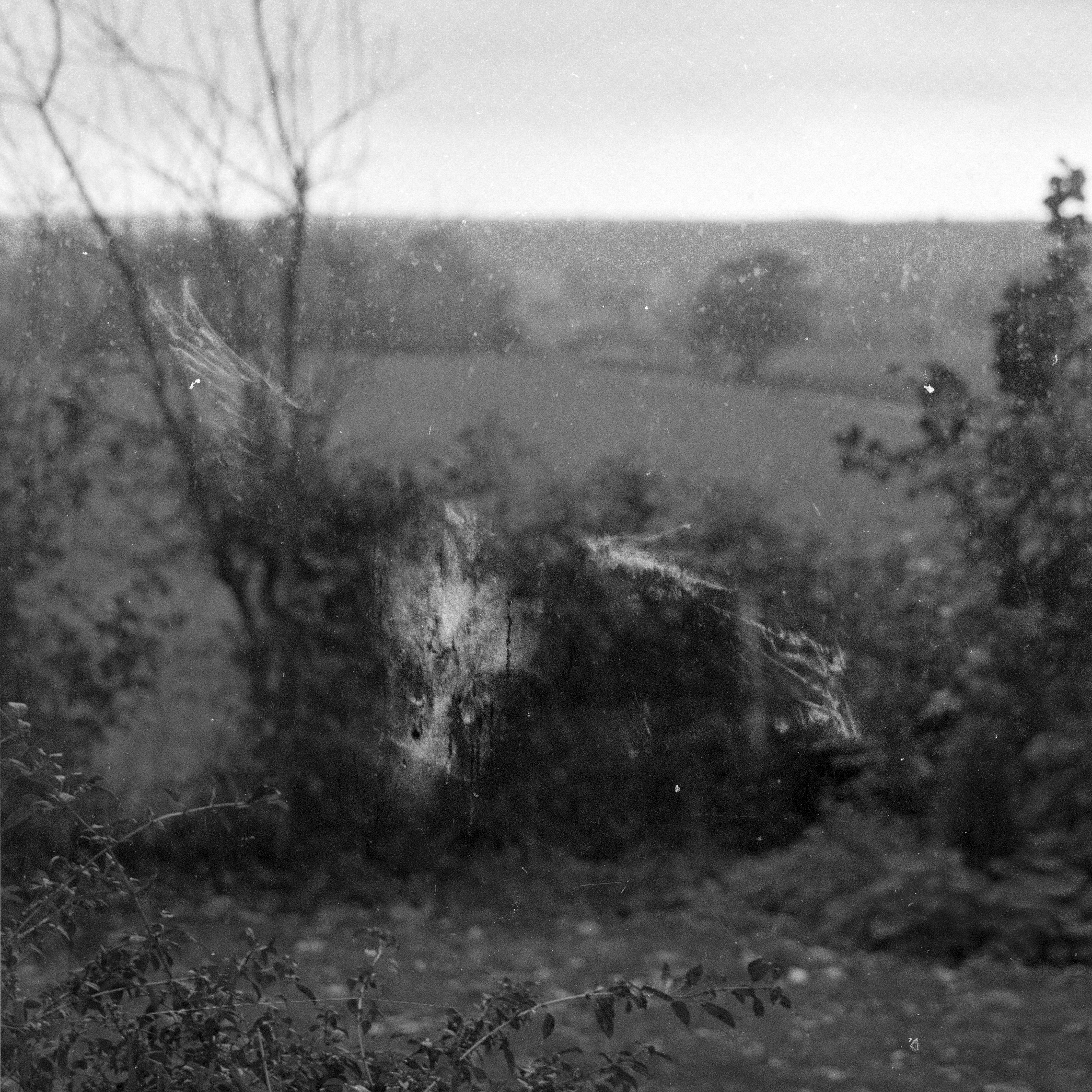 1.Through half, the sky cracked, c-type gloss print, family album photograph.
2. Meeting again for the first time, kodak endura premier metalic print.
3. Recording 1 & 2. 1: recording of a conversation between the artist and her grandmother Hristina Agust, 2015 (never once heard/played). 2: recollection of what the conversation might be, March 2015.
4. Where the sky has cracked, stills from a video performance, 2019.